Quick Start - In 9 Steps !
Welcome to Recomposit ! Here I will use 9 steps to introduce the basic usage of the program Recomposit.
1 In abum, find and click to select your photo in the folder, like system explorer: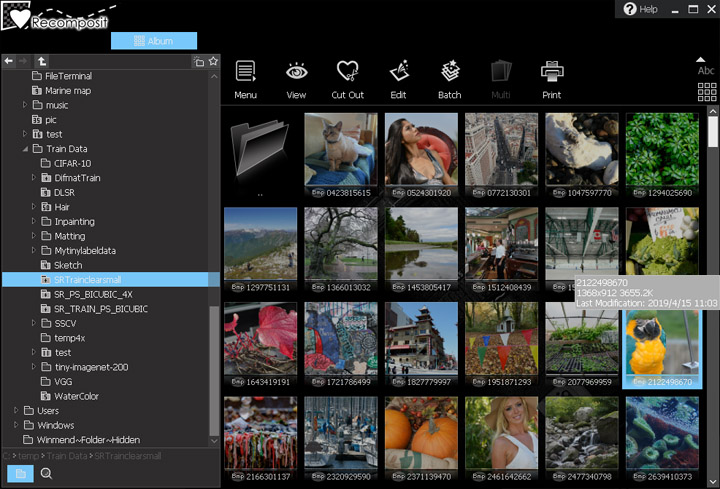 2 Double click to view it, and click 'Edit' button to edit it.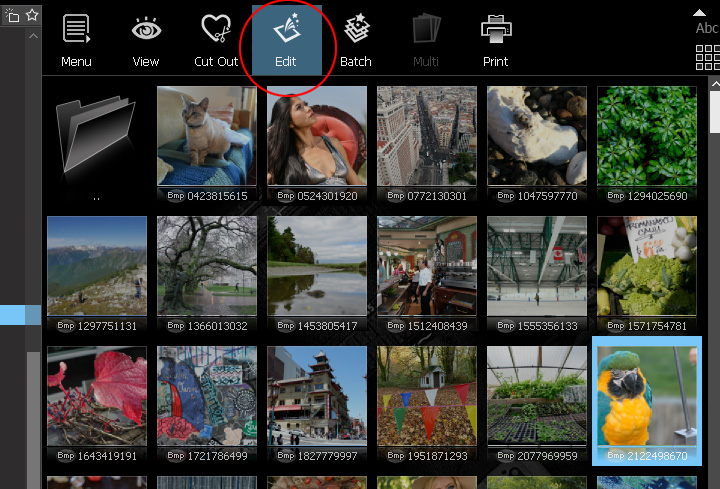 3 Now you enter the editor window. The wizard window will pop up to help you find the function you need.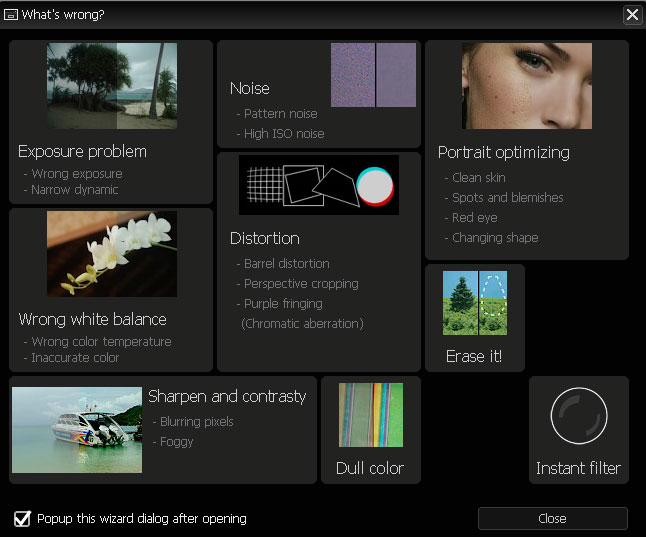 4 The other functions can be found at left side of the window; On the right side are tools, layers, areas, and history. Click on table name can expand or fold them.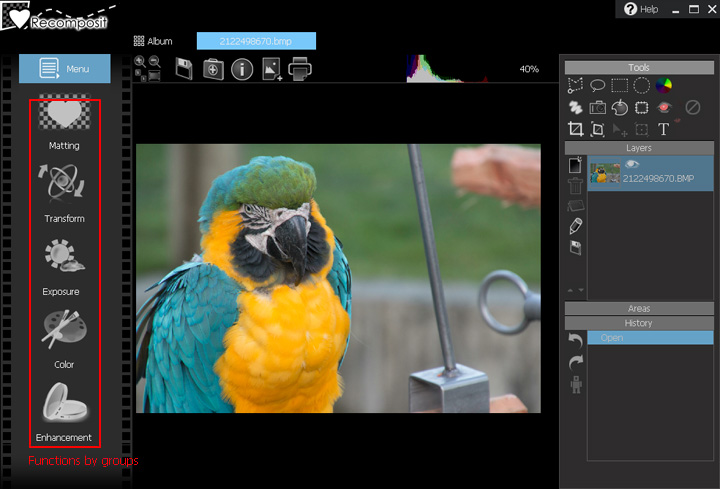 5 Need cut out objects (Photo masking), click on 'Matting' button for 2 methods, "chroma-key" and "inside/outside".
6 Chromakey can mask photos with blue or green background. Just use the color picker to click on the backgound.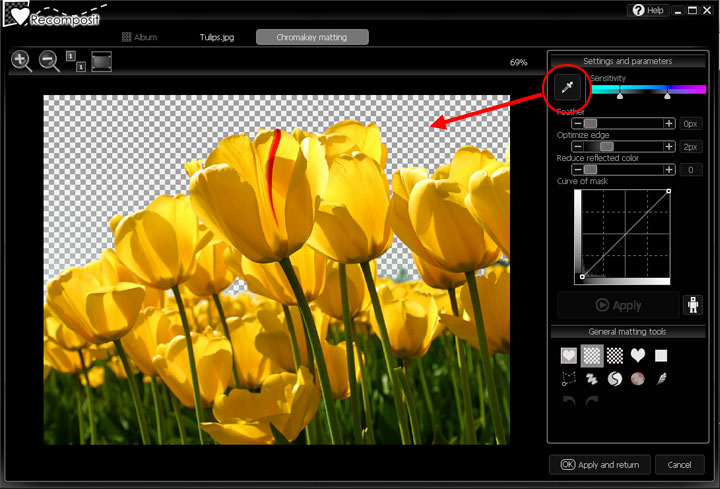 7 Inside/Outside matting can mask photo with any background. Use green polygon select inside, blue for outside and click button 'Matting (Apply)'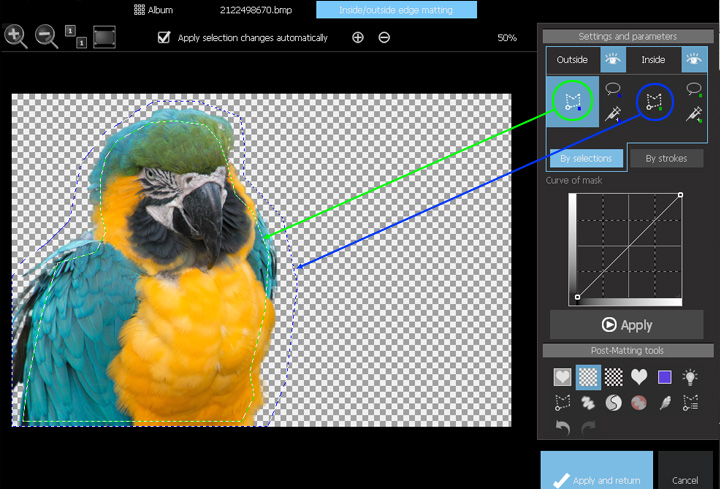 8 For both methods, click 'Apply and Return' to pop up 'After matting dialog', you can change background here or save masking result to a file.Change background is easy, click and select new background file, and transform the object to a right position then 'OK'.
9After editing, click 'save' button. You can directly save back or choose a quick save preset on right. (normally 'Good quality')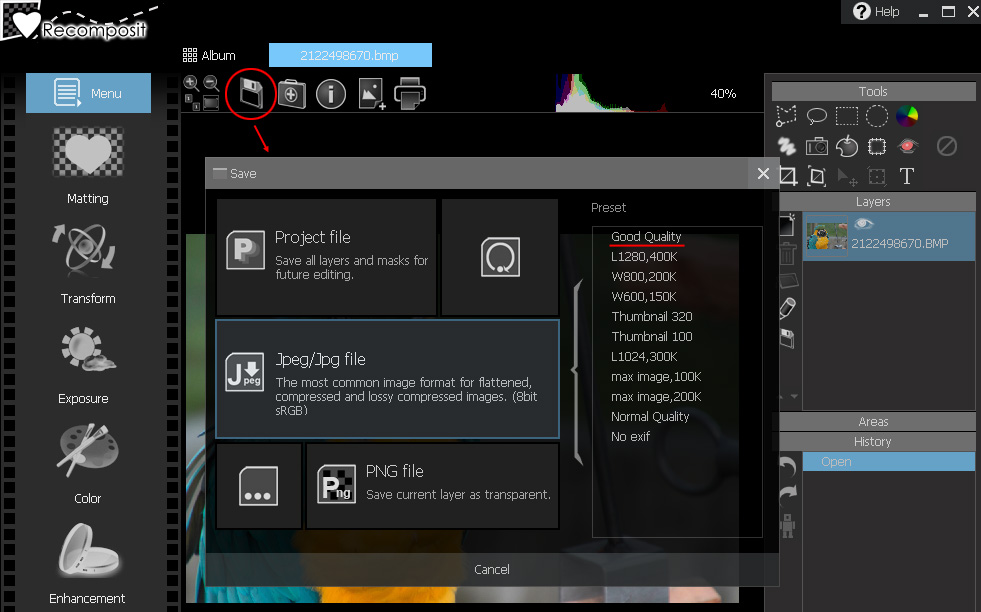 More information, please continue read the help file!